Hear from our #ThisIsMBC community

METAvivor
@metavivor • Jun 27
With characteristic strength and determination, Jen continues to make opportunities to experience the joy of life. For her, it's important to share her story—to encourage and support others who are living with #MBC, but also for herself. #ThisIsMBC #ad

METAvivor
@metavivor • Jun 19
As someone who had always preferred, when possible, to avoid medication, Jen struggled with the idea of treatment for #MBC. It was a challenging time for her as she faced her fears and made some crucial decisions. #ThisIsMBC #ad

Eisai US
@EisaiUS • Jun 19
From #ThisIsMBC's fearLESS series: As someone who had always preferred, when possible, to avoid medication, Jen struggled with the idea of treatment for #MBC. It was a challenging time for her as she faced her fears and some crucial decisions.

Eisai US
@EisaiUS • Jun 13
As part of #ThisIsMBC's fearLESS series, meet Jen, age 49, who lives in California with her family. While Jen faced some difficult challenges and setbacks, she's found a way to accept what happened and move forward, sharing her story to encourage others.
Being an Advocate
A diagnosis of metastatic breast cancer is not only life altering—it can leave you
feeling isolated. Most breast cancer awareness initiatives focus on the 'pink
movement,' and MBC often does not get the attention it deserves. But there are
advocacy organizations that support patients living with MBC, including many
featured here on MBCInfoCenterSM. The resources on this Web site are here to empower you with knowledge and
support you on your journey. With this information, you can help to increase
awareness and strengthen our community as a whole. Most important, you can
learn to be an advocate for yourself—let MBCInfoCenterSM help guide you along
the way.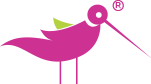 Welcome: Look out for my messages throughout
MBCInfoCenterSM